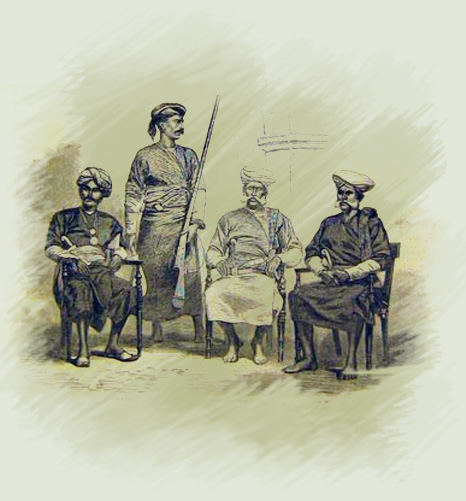 Situated at a southern fringe of the state of Karnataka, sharing a border with the hilly districts of Kerala, Coorg (now re-named Kodagu) is renowned for its mist draped mountains and its lush coffee and spice plantations. The region normally receives an annual rainfall of 3000 mm spread over 6 months from the southwest monsoons during June extending to September, supplemented by cyclonic rains from the east between November and December. The river Kaveri originates in the hills of Coorg, on the eastern face of the Western Ghats and with its tributaries draining through most of Coorg, provides sustenance to the people along its banks. The river is also of great cultural significance to many people in South India.
Coorg's mountains form a part of the formidable Western Ghat range and they are part of an enthralling bio-diversity hotspot. However, despite 80% of its area being under tree cover, with dense forests ranging from dry to moist deciduous and evergreen, the region and its natural resources face enormous anthropogenic stress. The diversity of Coorg's forests provides varied habitats for a host of birds, mammals and reptiles most of which reside in three wildlife sanctuaries (Talacauvery, Pushpagiri and Brahmagiri) and a National Park (Nagarhole).
Coorg is a land where many communities and people of different religious persuasions and cultures live together. Tribes such as Yeravas, Kurubas, Airies and Kudiyas who are believed to be the earliest indigenous settlers of the area continue to reside in Kodagu.
The people of Coorg are referred to as Kodavas and they are ancestor worshipers. They are also very proud of their rich heritage and maintain deep roots in and respect the land they live on. Today, with impending climate change and natural resources under threat of commercial exploitation the Kodavas are at the forefront in the movement for environmental conservation and are actively promoting sustainable practices in responsible tourism.